This Blog post was written by Lady Branwenn WhiteRaven in her blog Travels With Branwenn.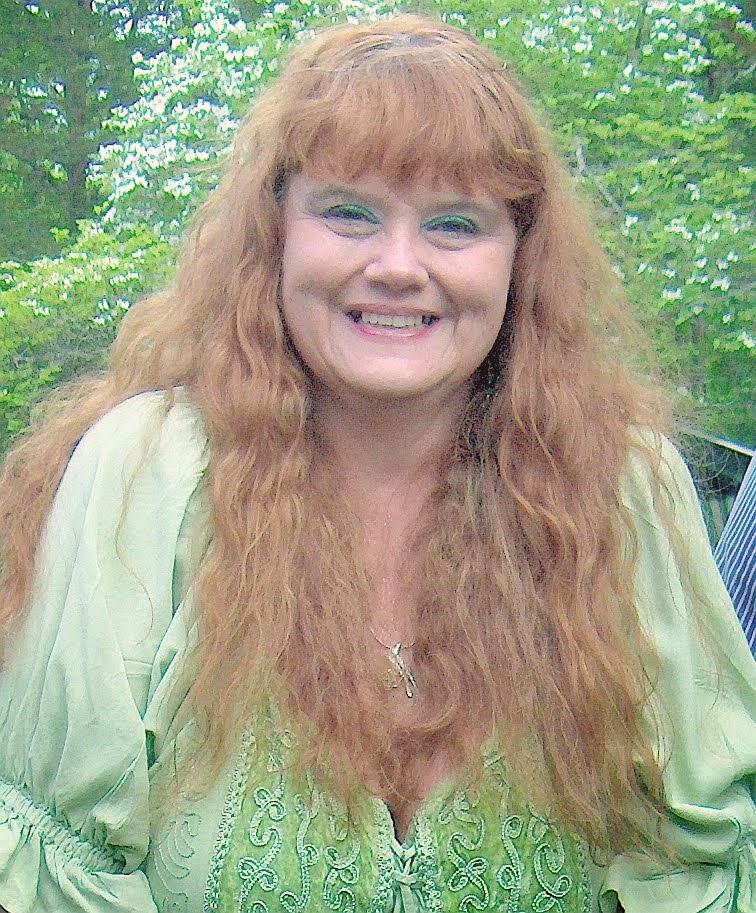 Rev. Alicia Lyon Folberth is a multi-talented, multi-faceted Pagan artist, writer and festival organizer. She is a Visual and Digital Illustrator, Painter, Graphic Designer, and Photographer, Alicia grew up in rural North Salem, NY behind the old Keeler Farm at the top of Hunt Mountain, and in the shadow of an ancient Celtic dolmen. She moved to Connecticut in 1988 after attending the Philadelphia University of the Arts. She has lived in the Valley for the past 7 years and currently resides in Derby. When she received the children's book "Ma Lien and the Magic Brush" accidentally in the mail at age four, she would not let her mother return it.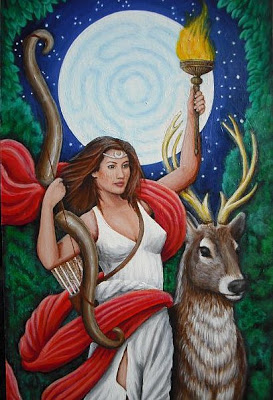 After that, her focus was always to become an artist, breathing life into her artwork just as the character Ma Lien has done in the story with his magic brush, and this concept would later also magically color her life spiritually as well.
Although her focus was Illustration, she became a Graphic Designer, and has worked for Fortune 500 companies and Advertising Agencies.
As an entrepreneur Alicia ran a small business in the 90's, Centaur Illustration, exhibiting her work at Renaissance Fairs, and creating commissioned fine art and graphics. She also privately instructed local children in art and drawing while living in Bridgeport.
Most recently, she ran her own magical book and gift shop in East Haven, SubRosa Magick, for three years, and is a talented tarot reader giving spiritual advice to her clients. The recession forced its closure last year. Rev. Alicia still reads by appointment, and over the phone. She has always had the second sight, as well as other spiritual gifts, and employs these during her readings. Her customers tell her that her readings are highly accurate, and the manner in which she reads is caring, honest and straightforward. She was a long time reader before she first began reading for the public thirteen years ago, and has been a spiritual advisor to many in her capacity as a priestess. She enjoys reading and she has found it to be one of her callings in helping others on the path.
Now, running a magic shop might sound unusual, until you realize that Alicia has put her talented hand to many different creative pursuits. Alicia considers life to be the greatest canvas on which to paint. She is not simply a visual and graphic artist, but deeply spiritual woman of the Goddess as a Priestess, a teacher, a feminist, a writer, an activist and advocate, a psychic, a Reiki Master, and a student of the Afro-Caribbean hand drum.
She also teaches Reiki Classes and offers Reiki treatments. She first received Usui Reiki Level I training 27 years ago from David Jarrell, she began working with animals, and later treating people who were ill. She completed the Essential Reiki Level III Master/Teacher Training in January 2005 with Morganna Davies, who was trained by Essential Reiki author Diane Stein.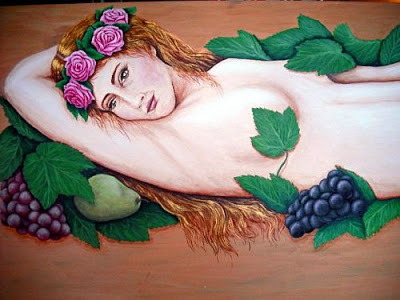 Rev. Alicia came to the path 25 years ago, after she was introduced to Wiccan religion through Zanoni Silverknife. For many years she has devoted herself to Celtic traditions as a votary of Rhiannon. She was introduced to Odyssean tradition thirteen years ago, which is the tradition of the Wiccan Church of Canada, and has now resumed her studies with two wonderful teachers, Elders Tamarra and Richard James.
Rev. Alicia founded the first Wiccan and Pagan Temple in the state of Connecticut in 1995, the Panthean Temple, formerly known as the Pagan Community Church and runs its large Beltaine festival every May in Oxford (http://www.PaganOdyssey.com/). She is no stranger to the media, having co-hosted a Wiccan cable access television show for several years, and has been interviewed on television, radio, the internet, and in newspapers and magazines.
Her writing has been published in two books to date; Cakes and Ale for the Pagan Soul edited by Patricia Telesco, and Voices of Survivors edited by Namid, both are available on Amazon.com. Her advice tarot column "It's in the cards" has been featured in Finer Things Magazine and on PaganPages.org. She is in the process of writing and illustrating her own first book, which is a series of guided meditations and journeys.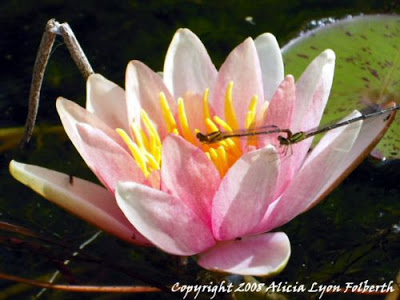 Having matured as an artist, she is beginning her career now as a visual artist and writer full time, and is excited about this new journey under the new name of 'Fly by Night Studio.' To this end, she has recently joined the Valley Arts Council in Derby Connecticut.
Her favorite medium is oils, but she happily works in any, on or off the computer.
**Branwenn's note on blog at time of publishing: I recently met Rev. Alicia Lyon Folberth at the Beltaine 2009: A Pagan Odysey Festival in Oxford, CT. Alicia was kind enough to offer me complimentary admission to the festival in return for several articles previously published about the festival. I fell in love wih the work of this enchanting artist and knew I had to feature her artwork and her story on this column. PLEASE comment on her astonishingly talented work and check out all the links. She is a powerhouse of talent. Enjoy!