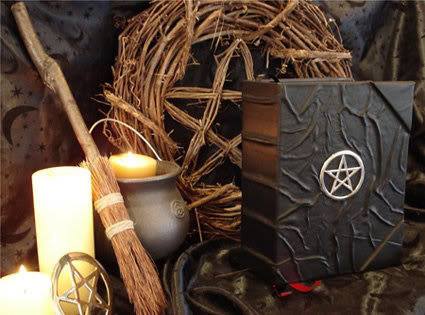 We are still holding classes privately weekly via Zoom, mentored by Rev. Alicia Lyon Folberth. If you are interested in joining our student group, please send a message on Facebook to know more.
ALL classes are FREE on a variety of topics (over 80). Classes held Thursdays at 8 pm EST (New York Time). These classes are aimed at beginners but are targeted for an intermediate level to help you complete your knowledge of many subjects.
Please Note: All classes are in the process of being standardized and so are being rewritten. If you have joined us for class before, they have changed much and now are evolving into presentations. If you are hearing or sight impaired you can join us as well – allowances will be made.
Current Classes
Introduction to the Panthean Temple
Introduction to Inner Court
Pagan Epistemology
Altar Setup
Amulets and Talismans
Spellwork 1: Beginning Spellwork
Spellwork 2: Principles of Magick
Chant
Color and Candle Magic
Elements
Ethical Laws of Magick
High & Low Magick
Meditation
Pentagram
Powers of the Sphinx
Planetary Hours
Ritual Construction
Strengthening your Solitary Practice
Aztec Mythology
Celtic Cosmology
Celtic Mythology
Norse Cosmology
Norse Mythology
Roman Mythology (No Cosmology)
Greek Cosmology
Greek Mythology
Egyptian Cosmology
Egyptian Mythology
Sumerian Cosmology
Sumerian Mythology
Mythology 1: Introduction to Mythology
Mythology 2: Comparative Mythology
Mythology 3: Mythography
NOTE: Additionally 'Religion and Magick' will be added as a third segment to each Culture
Samhain
Yule (Winter Solstice)
Imbolc
Lady Day / Ostara (Spring Equinox)
Beltane / May Day
Midsummer (Summer Solstice)
Lughnasadh / Lammas
Harvesttide / Mabon (Fall Equinox)
Calendars
Wheel of the Year
Fairy Tales
Fairy Lore
Herbology 1: The Study of Herbs, History and Lore
Herbology 2: Using Herbs and Preparations, Herbal Magick
Herbology 3: Identifying Herbs
Knot Magick
Moon Lore
Nature Lore
Men's & Women's Mysteries
Stones and Crystals
Sun Lore
Wild Gods: Green Men & Natural Deities
Astrology
Auras and Energy
Chakras
Divination
Dowsing
Dreams
Numerology
Ogham
Palmistry
Psychic Arts
Runes
Scrying
Spirit Communication & Mediumship
Tarot 1: Major Arcana
Tarot 2: Minor Arcana 1-10 Pips
Tarot 3: Minor Arcana Court Cards & Correspondences
Conversion
Covens, Courts, Temples, and Groves
Five Paths
Matrons, Patrons and Shrines
Sacrifice
Ceremonial Magick
Qaballah (in its assorted spellings)
Alchemy
Traditions
The Magick of Oils
The Magick of Incense
Tool-making
Ritual Food and Drink
History of Wicca
Magick of Stone: Circles, Dolmens, Passage Graves
Witchcraft in New England
Comparative Degrees and Dress/Robes
Comparative Symbolism
Counseling Basics and Ministry
Ethics in Life and Magick
Initiation, Priesthood, and the Mysteries
Leadership
Pagan Metaphysics
Pagan Theology
PR & Public Relations (Connecticut, USA)